Here's some facts about the upcoming #WellyTech event (Fri 30th Nov, 4pm-7pm) to be held at the Westpac Stadium … but before we do that, let's be clear what it's all about:
#WellyTech is NOT a conference, it is NOT a networking event, it is NOT a workshop, it is NOT an expo, it is NOT an awards evening. Elements of those plus a carnival, plus comedy, plus music. If anything it's #Wellington's Tech Glastonbury. If that helps at all.
On to the facts:
1,500 attendees
It's a simple as that, it's free, it's for everyone that works in, or primarily with, the Wellington tech world at any level or job description. There will be 1,500 of us having fun, meeting, listening, talking, and getting to know others that do that same as you - come along: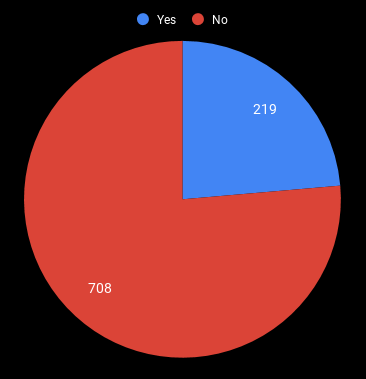 If not, you're not alone as there are many new people coming along this year
40 'carnival' stalls
This is the heart of the event - 40 organisations of all types and sizes have said they will transform a bare trestle table, a chair, and a backboard into something 'fun fair / carnival'. We have no idea what to expect, will there be "splat the rat", will their be "throw the balls at the clown", will there … we don't know and are as excited as you about finding out.
5 Awards To Give Out
This year is the inaugural WellyTech Awards Finale (WTAF), designed to celebrate the people from Wellington that are making the differences as seen and nominated by their peers and colleagues. The whole event will close with the award ceremony at the Access Granted Big Top.
Be aware, nominations close on 4th November.
Wind In Our Sails Award
That person you want the world to know that they are "Wellington tech and proud as!"

Walked the Talk Award

For someone that has made a difference to diversity within the Wellington tech community, and beyond

In It Together Award

They brought the people together, especially across boundaries - team to team, across departments, across organisations ...

Command Line Hero Award

For the person or team that has just made everyone go, "Wow!" with their technical prowess

High Five Award

Can't find a category for your person - this is for you.
That special person across any level and parts of the Wellington community that you want to have recognised.
2 play areas
AR/VR is definitely the cool kid on the block and Wellington is right up there - we have a number of companies showing off their wares and yes, you will get to have a go on all of it. Alongside that we'll have a science for adults play area … coolio!

4 (free) food stalls
Yes, we know, last year was a mild disaster with the food and it came and went before everyone had a chance to pop something int their mouth. This year we are changing it to both fit the theme and ensure everyone has a chance - we will have non-ending food from 4 stalls amongst the carnival serving hot chips, candy floss, popcorn, and hot dogs.
We will also have the Stadium pizza bar open for you to buy (sorry, budget doesn't stretch that far this year), to buy a slice of pizza.
1 reason to give, 3 ways to do it
We are proud to be hosting The Neonatal Trust again this year and we'd love you to show support by either donating with cash, by using the Givahoy app, or by bidding on the amazing items at their auction.

2 bars … or is that 3?
The Member's Lounge has 2 bars that will be open serving local beer (Panhead good for you?). We will also have a taste, a sniff, a feel, of a Golding's Free Dive - if you've never been to GFD then their limited entry bar will let you soak up the atmosphere amongst a host of podcasters recording their shows.

12 'acts' on the Access Granted Big Top stage
From comedy, music, and formal speeches, there will be something for everyone - and this year we will have the sound system sorted and YES you will hear them once you settle into the Big Top - think cabaret bar, hmmm, nice.

3 Photo booths
Dress-up, or not, and take away your own souvenir photograph.

4 event partners
What can we say - without the enthusiasm, financial support, and connections the event would still be a few people around a bar raising a glass to each other for Christmas (and that will happen this time as well). Each of our partners have been alongside us for the whole journey and we are sure you will enjoy their stalls, their podcast episodes, and their 5 minute speeches - if nothing else, make sure you say thank you to them on the night.

An ever growing number of sponsors and helpers
Wow, what an amazing community we have here in Wellington - not one that is cohesive just yet, hence #WellyTech of course.
A massive thank you to all the sponsors that have put their hands in their pockets and helped bring a little something extra to the event. And to each and every organisation that has helped in the background, we thank you … as will you on the night, eh, won't you … YES, you will.